Commercial Generator Installers
Where Your Uptime Comes First
As commercial generator professionals with a track record of success throughout Minnesota, Wisconsin, and North Dakota, our team at Midwest Electric & Generator is here to ensure your uptime. We understand the staggering costs of outages firsthand. In turn, our generators keep your operations running smoothly without skipping a beat so your business doesn't either.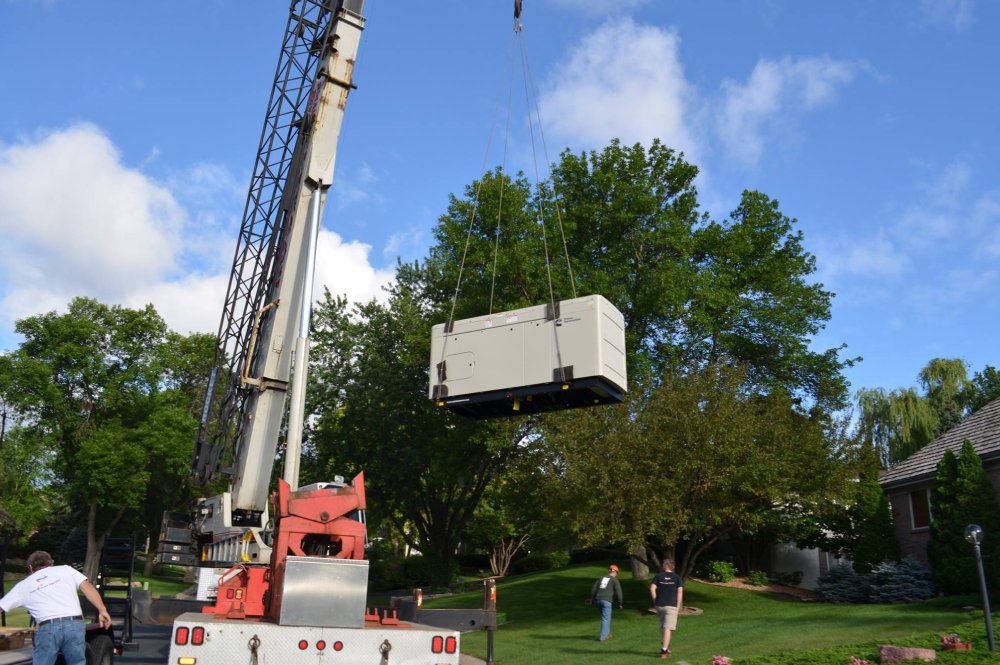 Commercial Generator Installers
Serving Minnesota and Beyond
For retailers and service providers alike, our commercial power generator installation services are centered on speed, dependability, and competency. Our generator installers are well-versed with the full spectrum of commercial generator brands, meaning proper setups from the get-go. All the while, our team is in and out with minimal interruption to your daily operations.
Keeping Generator Problems
from Disrupting Your Day-to-Day
Upon completing our installation services, we offer the peace of mind that comes from preventative maintenance. Our Minnesota commercial generator experts know precisely what to look for, keeping problems at bay before they develop. Whether that's addressing a potential issue detected by our generator monitoring services or providing periodic scheduled upkeep, performance is our priority.
Vetted Service.
Trusted Expertise.
At Midwest Electric & Generator, our service is what sets us apart. Whether it's our uncompromising quality standards or our caring approach to each generator installation, we believe in pairing top-of-the-line brands with second-to-none service. As a key aspect of our approach, we train our commercial generator installers to become subject matter experts with each brand. All the while, we offer the right fit for each project. For each commercial client, personalization is key to our process.
Expert Commercial Solar
Monitoring Services
Across industries, we understand the importance of staying competitive firsthand. When emergencies strike, there are no second chances to get prepared. That's why we offer an added level of assurance through our around-the-clock monitoring services. To enact these services, we can guide you to the specific brands that support built-in monitoring. From there, we keep one finger on the pulse for clients throughout Minnesota, Wisconsin, and North Dakota. In turn, we ensure that your systems are ready for the unexpected, such as blackouts or storms. As you continue to support customer and client needs, our commercial solar power solutions support you.
Meeting All NFPA 110
Testing Requirements
Committed to upholding stringent compliance standards, our team at Midwest Electric & Generator proudly upholds all NFPA 110 testing requirements. These comprehensive tests align with specific performance criteria to confirm proper functionality in the event of an emergency. As a result, you can expect certainty in the operability of your backup commercial power generator.
Preemptively Discovering
and Addressing Problems
Whether you operate a hospital and cannot risk downtime or control a data center with critical assets on the line, our load bank testing ensures that your generator can handle the full-rated load. By this, we mean that we put your systems to the test to verify their capacity. If any problems are encountered through these tests, our commercial generator experts have the technical know-how to reach a speedy resolution. Ultimately, we believe that prevention is the key to optimal performance.
Reach Out for a Full Commercial Review
For organizations seeking a commercial power generator solution in the Upper Midwest, we transform each project into possibilities. Custom-fitted for your unique facility, these solutions run at maximum efficiency to minimize the impact on your overhead. If you're ready to take the next step, we invite you to reach out for a full commercial review, complete with a complimentary site evaluation with our licensed electricians that specialize in industrial installations. Likewise, our local commercial generator pros are here to answer any questions you may have.